FAQs
1. If you subscribed with Paypal, click on the Don't see your subscription(s)? button on the left side of your dashboard. (If you subscribed with credit card, skip to step #3)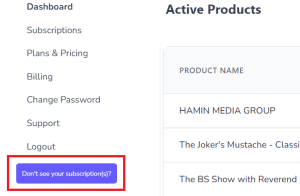 2. Fill in the Subscription Reference Number field from your Paypal invoice (will start with "I-") and select which product you were subscribed to, our system will check the status of your subscription and reflect it on your dashboard if an active subscription is found. (this will likely be necessary if your Paypal email is a different email address from your Channel Attitude login email)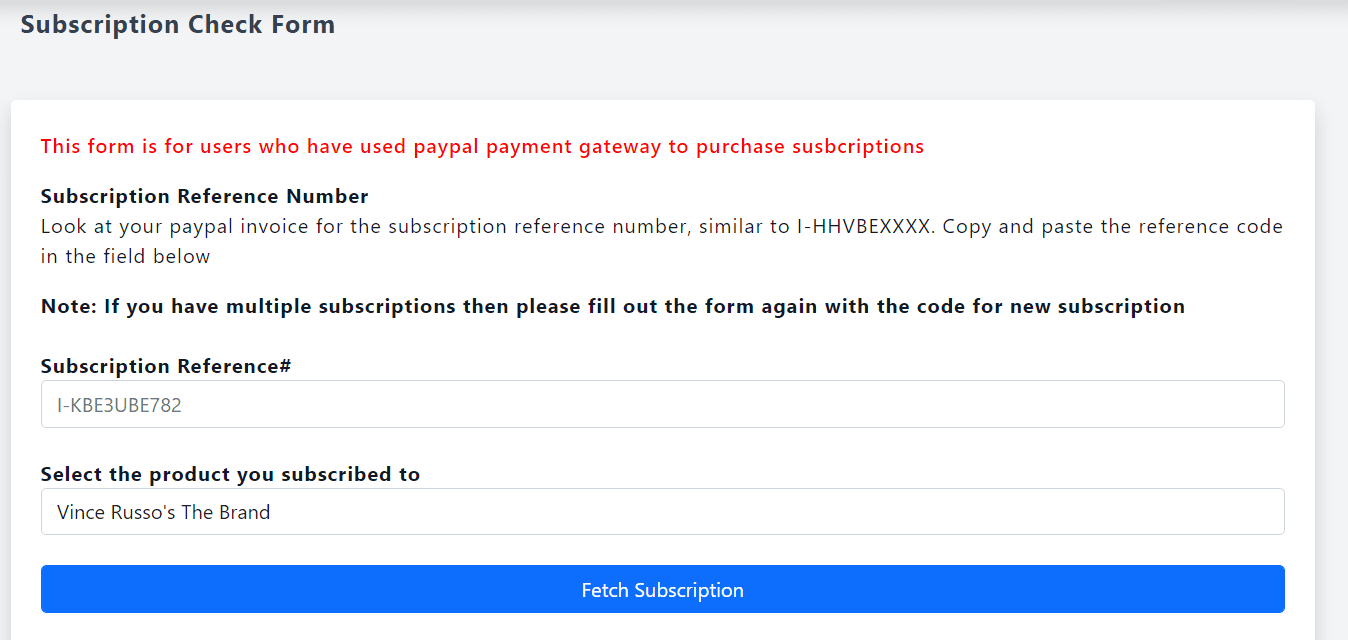 3. If you still don't see your subscription, or signed up with a credit card, please click here to fill out a support ticket.
1. On your Dashboard page, click "RSS" on the right side of your subscription to copy your RSS feed (example below)


2. Paste the feed into your podcast app
3. There are many podcast apps that accept private RSS feeds, and all have their own way of adding a feed.  A few popular ones and their steps to add are listed below (subject to change based on app provider's updates). If yours is not listed, follow the instructions from the app provider.
Apple:
1. Click the Library icon (bottom of the screen).
2. Click the "Edit" link in the upper-right hand corner.
3. Click "Add a Podcast by URL."
4. Paste in the podcast's RSS feed.
Playapod:
1. Click "My Subscriptions"
2. Click the "+" button on bottom right of screen
3. Paste your RSS feed
Podbean:
1. Click "Following" on the bottom
2. Click "Add Feed URL"
3. Paste your feed and click done
Podcast Addict:
1. On the podcasts tab, click "+" in the top right
2. Click the orange "RSS" button
3. Paste your feed in the top line and click "add"
Google Podcasts:
1. On the bottom of the app, click "Activity"
2. Click "Subscriptions"
3. On top right, click the three dots
4. Click "Add by RSS feed"
5. Paste your feed and hit subscribe
Once you access your dashboard, click "Billing" on the left sidebar. This feature is only available for users who have paid using a credit card. If you paid using Paypal, login to your Paypal account and cancel from your recurring payments/subscriptions.